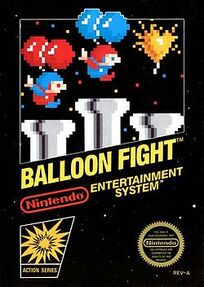 Balloon Fight is a two player NES game about a Balloon Fighter, who rides to the top with two balloons on his harness, and avoids ducks. There is also a multiplayer version were two Balloon Fighters fight with different weapons attempting to pop their opponents balloons. Also the Balloon Fighter was planned to be fighter in Super Smash Bros Melee, but was plucked out at last minute.
Ad blocker interference detected!
Wikia is a free-to-use site that makes money from advertising. We have a modified experience for viewers using ad blockers

Wikia is not accessible if you've made further modifications. Remove the custom ad blocker rule(s) and the page will load as expected.